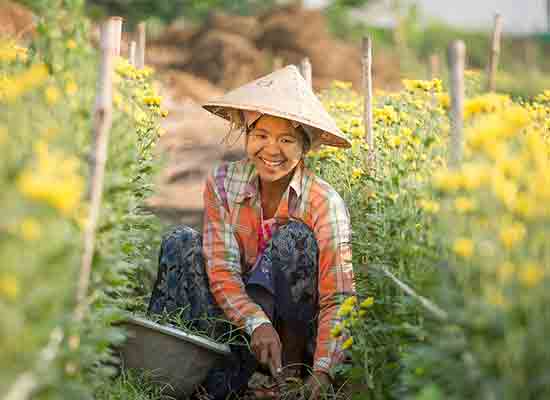 Backed financially by Finnfund and IFU, BOPA is funding and developing microfinance institutions in Asia and has recently joined the 2X Challenge, a G7/DFI initiative to mobilise financing for women's empowerment.
The "2X Challenge" is an initiative which aims to advance opportunities for women through enterprise support, leadership and career progression, quality employment, and products/services that enhance women's economic participation.
As a member of the 2X Challenge (www.2Xchallenge.org), Finnfund and IFU are now working with gender impact more systematically and this has led to an agreement to include BOPA in the 2X aspiration to provide women with improved access to e.g. leadership opportunities, quality employment and finance.
"We are happy and excited to be part of the 2X Challenge initiative. 90% of our clients are women and all our portfolio companies provide financial products that benefit women to improve access to financial services. With the help of the 2X Challenge criteria, we can now set further targets for improving gender equality also in leadership and corporate governance positions in our portfolio companies," said BOPA COO Niroshani Sawanawadu.