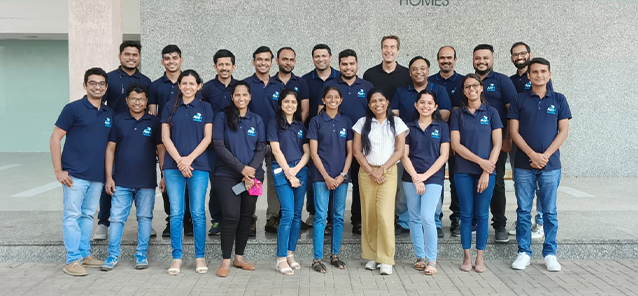 BOPA invests equity in Navadhan Capital Private Limited, India
BOPA (Base of Pyramid Asia) has concluded an equity investment into Navadhan Capital Private Limited (Navadhan), a Non Banking Finance Company in India, which serves the microfinance-plus segment through a phygital model with both technology & teams on the ground. It is developing a fit-for-purpose Tech platform viz. AceN. It plans to offer Credit, Investments, Insurance and Pension products with a revenue-first strategy and capital-efficient approach. AceN's suite of micro-apps and data-driven decision-making tools offer agility, easy upgrades and increases choices for the consumers. As of 30 September 2022, Navadhan has enrolled 100,000 customers on AceN platform, done API integrations with many of its 15 partner Financial Institutions and financed USD7mn to Nano/Micro-enterprises – specialising in enterprises run by Small-Holder-Farmers in India.
Christian Andersen, CEO of BOPA, speaking on this development, said "BOPA is very happy to become a partner of Navadhan, which is an impressive fintech company with phygital approach and a strong commitment to balance triple bottom line approach. We feel that BOPA and Navadhan are very well aligned and look forward to work with Navadhan to support growing its scale and impact".
Nitin Agrawal, founder of Navadhan stated "We are excited to welcome BOPA to Navadhan. We would be enriched with their experience of multiple geographies in Asia. We see them as catalytic to Navadhan's growth enabling more investment in our AceN Tech platform and increasing our suite of services in efforts at new-wealth creation for our customers."